Open Week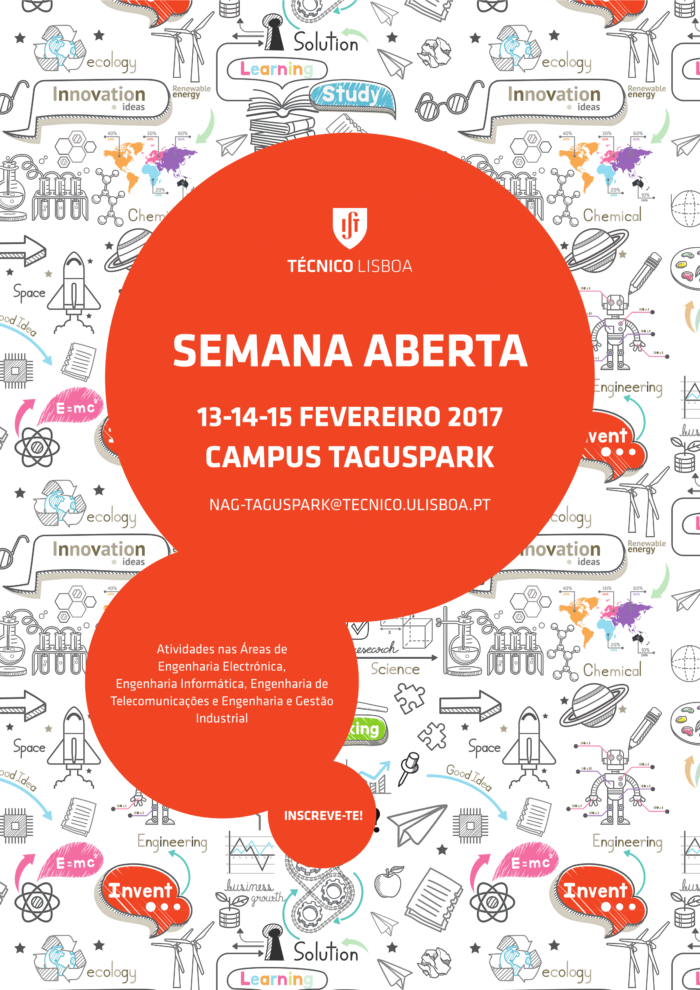 The Open Week of Instituto Superior Técnico – Campus do Taguspark will run from February 13th to 15th.
For three days it will be possible for high school students to be in close contact with the world of knowledge.
The main activities of the program are in the areas of computer science and engineering, telecommunications and computer engineering, electronic engineering and industrial management and engineering.
More information:
Sónia Gil: nag-taguspark@tecnico.ulisboa.pt