Multimedia Day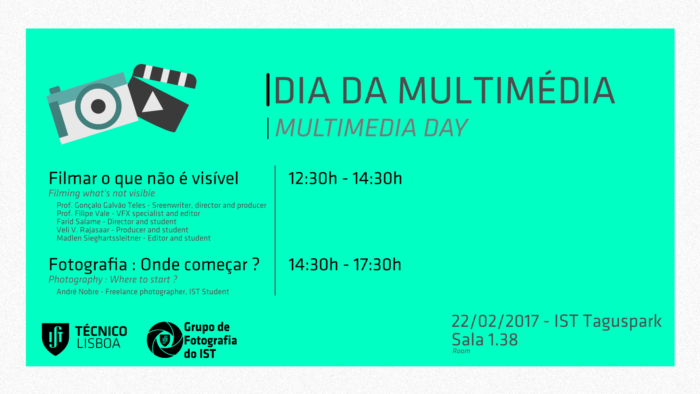 On February 22nd, will run the Multimedia Day at Taguspark campus.
The event, which will take place at room 1-38, with an expected duration of 5 hours, will be composed by:
– a lecture "Filming what's not visible", given by professors and students of cinema at Lusófona University;
– a photography workshop "Photography: Where to start?", given by the Grupo de Fotografia do IST.
Registration at: http://bit.ly/2lHdxfa.
More information: nag-taguspark@tecnico.ulisboa.pt